VTESSE VTS-270 Clinical Trial: The Patient Experience
See a day in the life of Niemann Pick Type C Disease patients, their families and health care providers as they participate in the VTS-270 Phase 2b/3 clinical trial. https://vimeo.com/160183927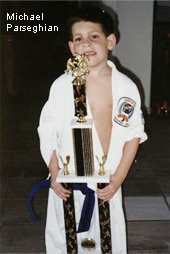 Sadly, the Parseghian family has lost Michael, Marcia and Christa to Niemann-Pick Type C disease. Their hearts will be forever broken.
Their resolve, however, to continue the fight against NP-C disease is not broken. The Parseghians and thousands of volunteers and friends across the US and around the world are raising funds and pushing medical research so that a treatment can be found.
Please help us in this valiant effort so that everyone afflicted with Niemann-Pick around the world can live to realize their hopes and dreams. Thank you.