HOPE FOR NP-C PATIENTS
A clinical trial is expected to begin in the summer of 2014 using a Histone Deacetylase Inhibitors (HDACi). The goal of the Phase 1 clinical trial will be to establish the safety and tolerability of an oral HDACi as a treatment for NPC1 disease. To meet this objective, researchers at the National Institutes of Health, Mayo Clinic, Washington University and Cornell will develop a Phase 1, first-in-human, open-label, multi-center, dose escalation study of a HDACi in late adolescents and adults with NPC1 disease. Results from this study will lay the foundation for future clinical trials to assess the effectiveness of an HDACi in slowing disease progression, and may lead to the first FDA-approved drug for the treatment of this devastating disorder. The trial is dependent on an approval of an Investigational New Drug Application (IND) by the Food and Drug Administration (FDA).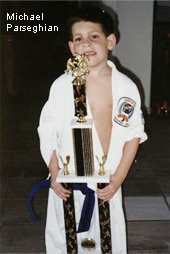 Sadly, the Parseghian family has lost Michael, Marcia and Christa to Niemann-Pick Type C disease. Their hearts will be forever broken.
Their resolve, however, to continue the fight against NP-C disease is not broken. The Parseghians and thousands of volunteers and friends across the US and around the world are raising funds and pushing medical research so that a treatment can be found.
Please help us in this valiant effort so that everyone afflicted with Niemann-Pick around the world can live to realize their hopes and dreams. Thank you.